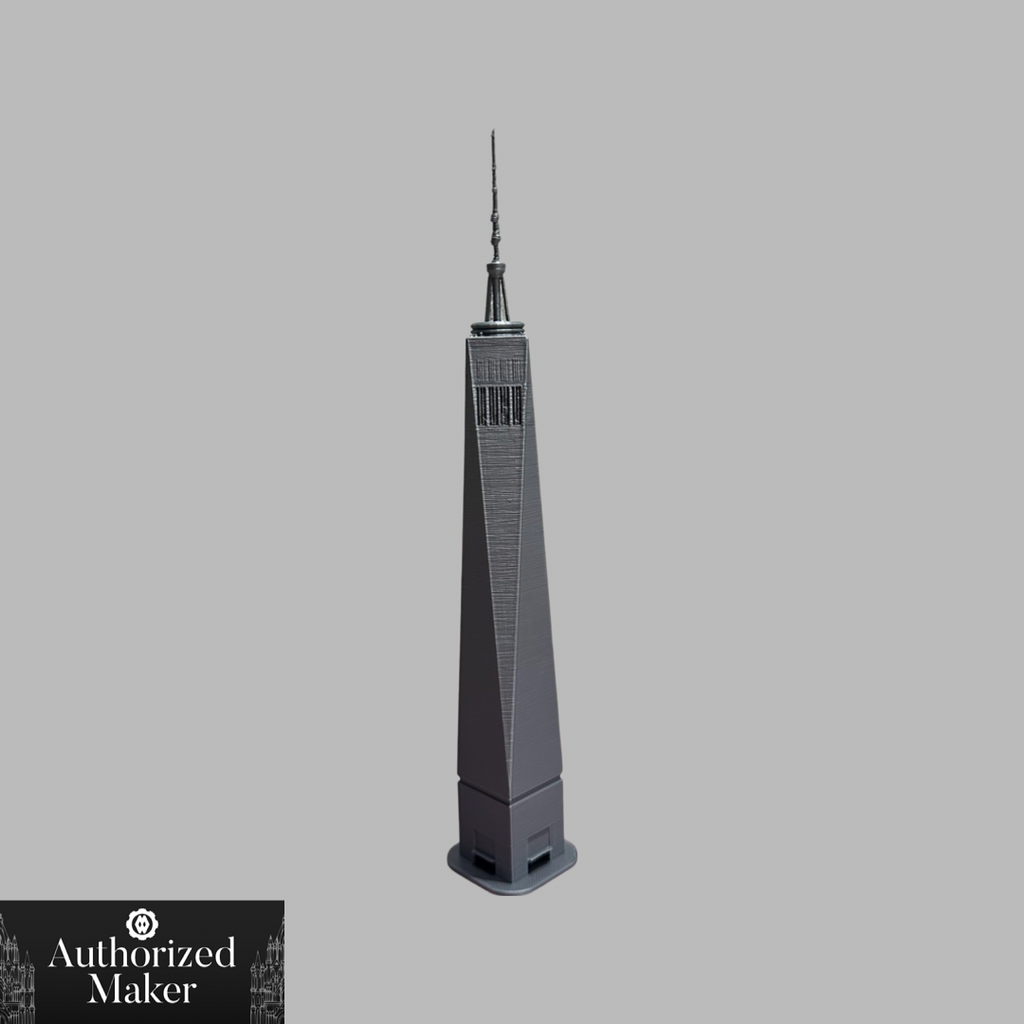 One World Trade Center - New York City, USA
Welcome to New York City!


The One World Trade Center, also known as Freedom Tower, is the
 

tallest building in New York City, USA, and the whole western hemisphere. It is the 6th tallest building in the world (July 2021). It's height (without spire) is the same as the North Tower of the previous World Trade Center's twin towers, destroyed during the events of September 9, 2001. Including the spire, it reaches 1776 ft (541m), a nod to the year of the Declaration of Independence of the United States.
This new landmark is part of an effort to memorialize and rebuild following the destruction of the original WTC complex, and will include a Memorial, Museum, and five more towers.
This model was originally modeled by designer Brian Mauricio Sánchez from MiniWorld3D, and updated in 2021 by
 

Dany Sánchez

 

to include a sturdier base and more extensive details. 

Makerwiz is the Authorized Maker of 3D prints designed by MiniWorld3D.
The size of this model is ~34 x 34 x 210 mm. 
The material is PLA. The resolution is 0.15mm layer height. The infill is 15%.
Our 3D print featured in the product photos was printed using Galaxy Silver PLA (from Prusament), but we have over 60 vibrant colours available to choose from!