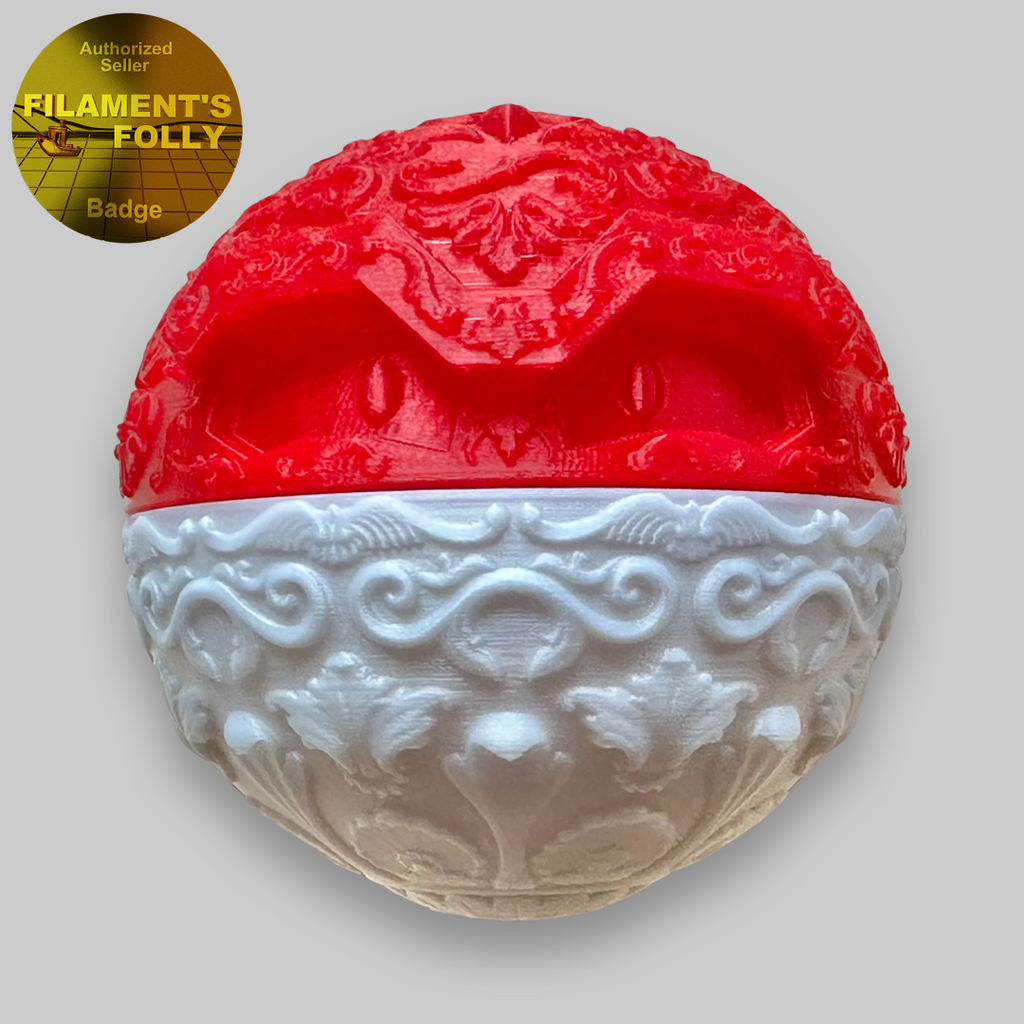 Ornamental Hisuian Voltorb
Voltorb and Electrode are considered some of the least popular Pokémon due to their Pokéball-esque designs. Even the slightest bit of electricity can make an Electrode explode. That is why it is nicknamed the "Bomb Ball". In the video games, Voltorb and Electrode are typically used as landmine traps by villains. It has a 
Hisuian form
 that is Electric/Grass type. This Voltorb evolves by leaf stone.
Ornamental 
Pokémons have decorative textures reminiscent of damask fabric patterns popular during the Renaissance and the Age of Enlightenment.
This model was originally created by Filament's Folly as a 
Pokémon

Fan Art. Makerwiz is the Authorized Maker of 3D prints designed by Filament's Folly.
The size of this model is ~90 x 93 x 92 mm. The material is PLA. The resolution is 0.15mm layer height. The infill is 15%.
Our 3D print featured in the product photos was printed using Coke Red PLA (from BotFeeder) and Vanilla White PLA (from Prusament), but we have over 60 vibrant colours available to choose from!