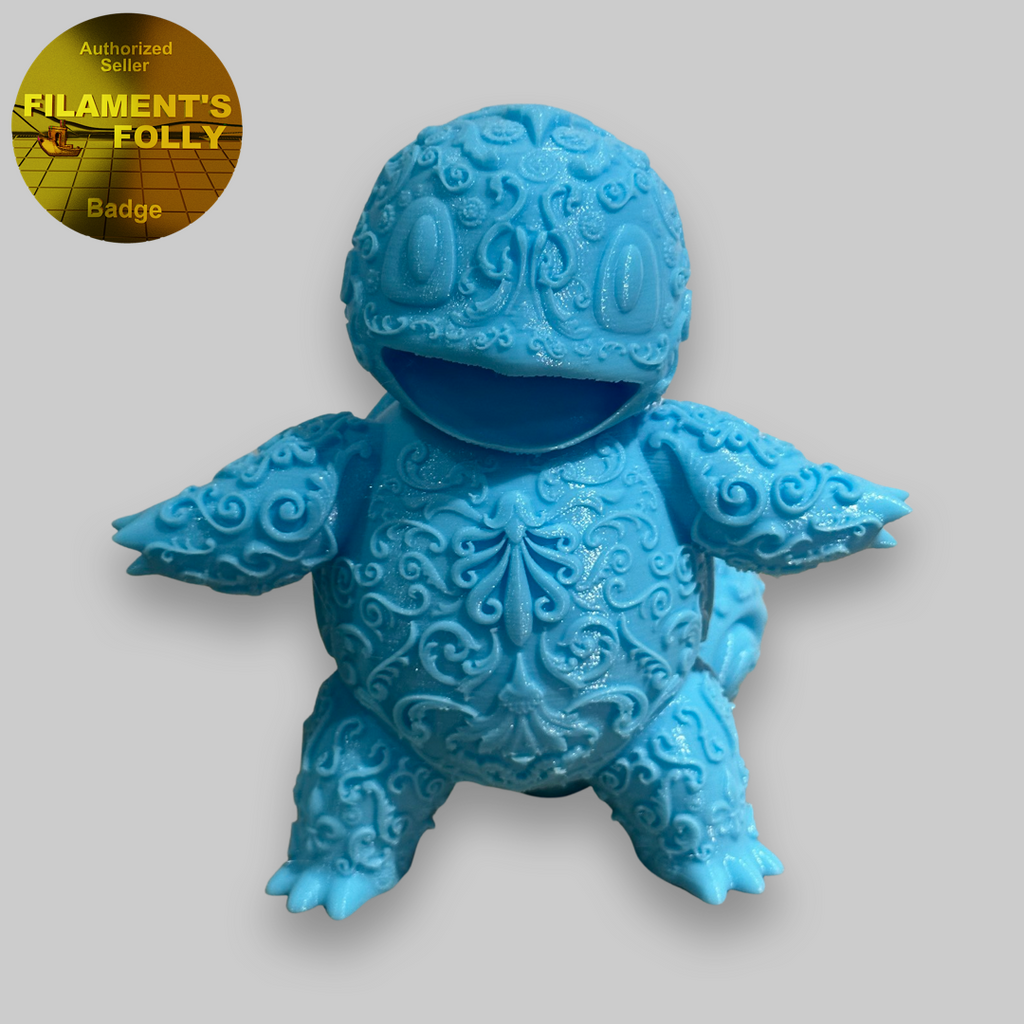 Ornamental Squirtle
Squirtle
 

(/

ˈ

s

k

w

ɜːr

t

əl

/), known as

 

Zenigame (

ゼニガメ

)

 

in

 

Japan, is a

 

Pokémon species

 

in

 

Nintendo

 

and

 

Game Freak's

 

Pokémon

 

franchise. It was designed by

 

Atsuko Nishida.[1]

 

Its name was changed from Zenigame to Squirtle during the English localization of the series in order to give it a "clever and descriptive name." Its name is composed of squir- from squirt and -tle from Turtle. In animated appearances, Squirtle is voiced in Japanese by

 

Rikako Aikawa

 

and in English localizations by

 

Eric Stuart, and later

 

Michele Knotz. Squirtle, in the anime, never evolved for reasons which are never truly explained by the creators.
In the main series games, Squirtle can evolve into
 

Wartortle

 

at level 16, which can further evolve into

 

Blastoise

 

at level 36. It is known as the "Tiny Turtle Pokémon".[5]

 

It also appeared in

 

Super Smash Bros. Brawl

 

and

 

Super Smash Bros. Ultimate.
Ornamental 
Pokémons have decorative textures reminiscent of damask fabric patterns popular during the Renaissance and the Age of Enlightenment.
This model was originally created by Filament's Folly as a 
Pokémon

Fan Art. Makerwiz is the Authorized Maker of 3D prints designed by Filament's Folly.
The size of this model is ~154 x 132 x 150 mm. The material is PLA. The resolution is 0.15mm layer height. The infill is 15%.
Our 3D print featured in the product photos was printed using Sky Blue PLA (from BotFeeder), but we have over 60 vibrant colours available to choose from!