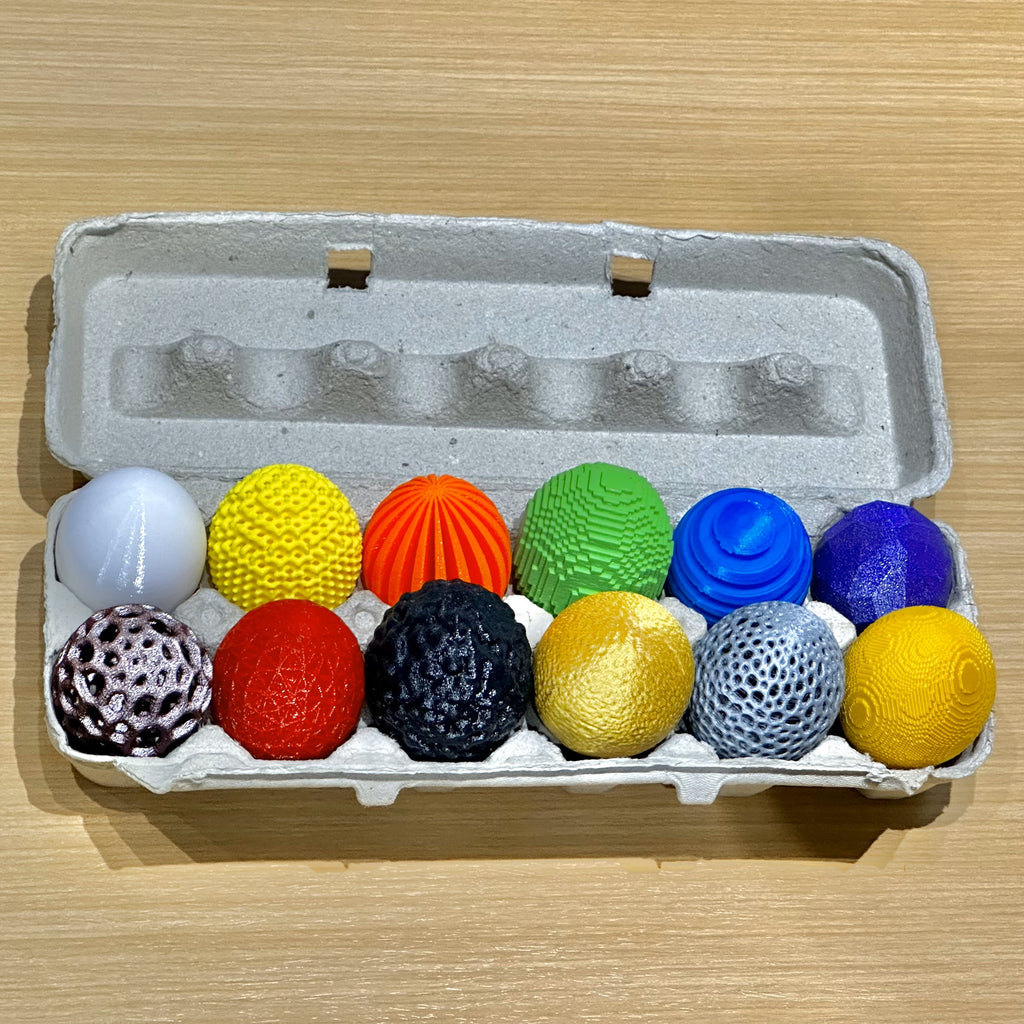 Real Easter Eggs
We really like the Easter Egg collections designed by Antonin Nosek and have printed lots of them:

https://www.thingiverse.com/thing:2829553
https://www.thingiverse.com/thing:3566480

As a tribute, we created our own collection in about the same dimensions. The Real Egg is modeled after a real egg using Fusion 360. All its derivatives were created either in Fusion 360 or in Meshmixer. Print lots of them for your Easter Egg Hunt. Your little bunnies will be amused.
Each egg is approximately 50 x 50 x 65 mm in size and 30-40 g in weight. The material is PLA. The featured photos show Real Easter Eggs made with Piano White PLA (from Botfeeder), but you can choose from 6 different colours, or random assorted colours.

Happy Easter!