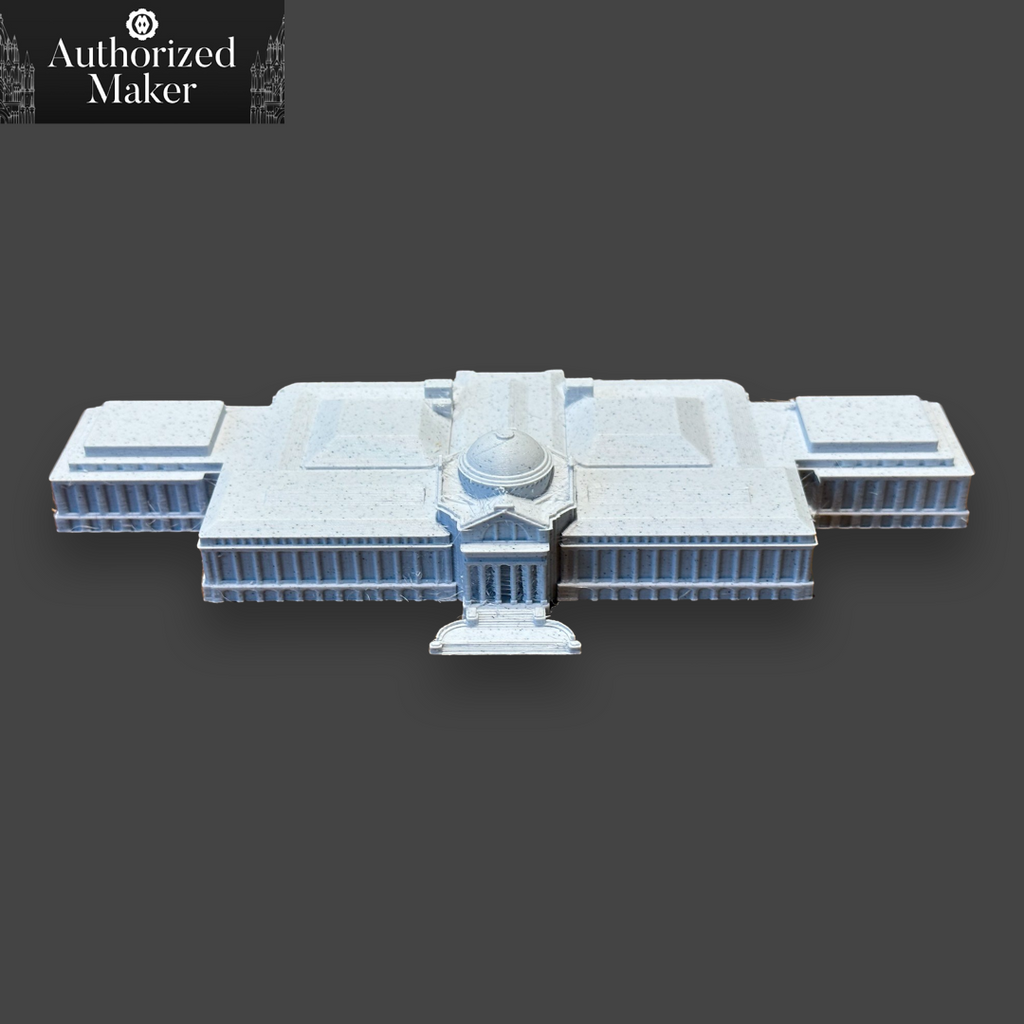 Smithsonian National Museum of Natural History - Washington, DC, USA
Welcome to Washington D.C.!
Miniature model of one of the most important museums in the USA, located in the National Mall in DC.
This model was originally designed by Dany Sánchez of MiniWorld3D. Makerwiz is the Authorized Maker of 3D prints designed by MiniWorld3D.
The size of this model is ~238 x 110 x 38 mm. 
The material is PLA. The resolution is 0.15mm layer height. The infill is 15%.
Our 3D print featured in the product photos was printed using Marble White PLA (from Polymaker), but we have over 60 vibrant colours available to choose from!