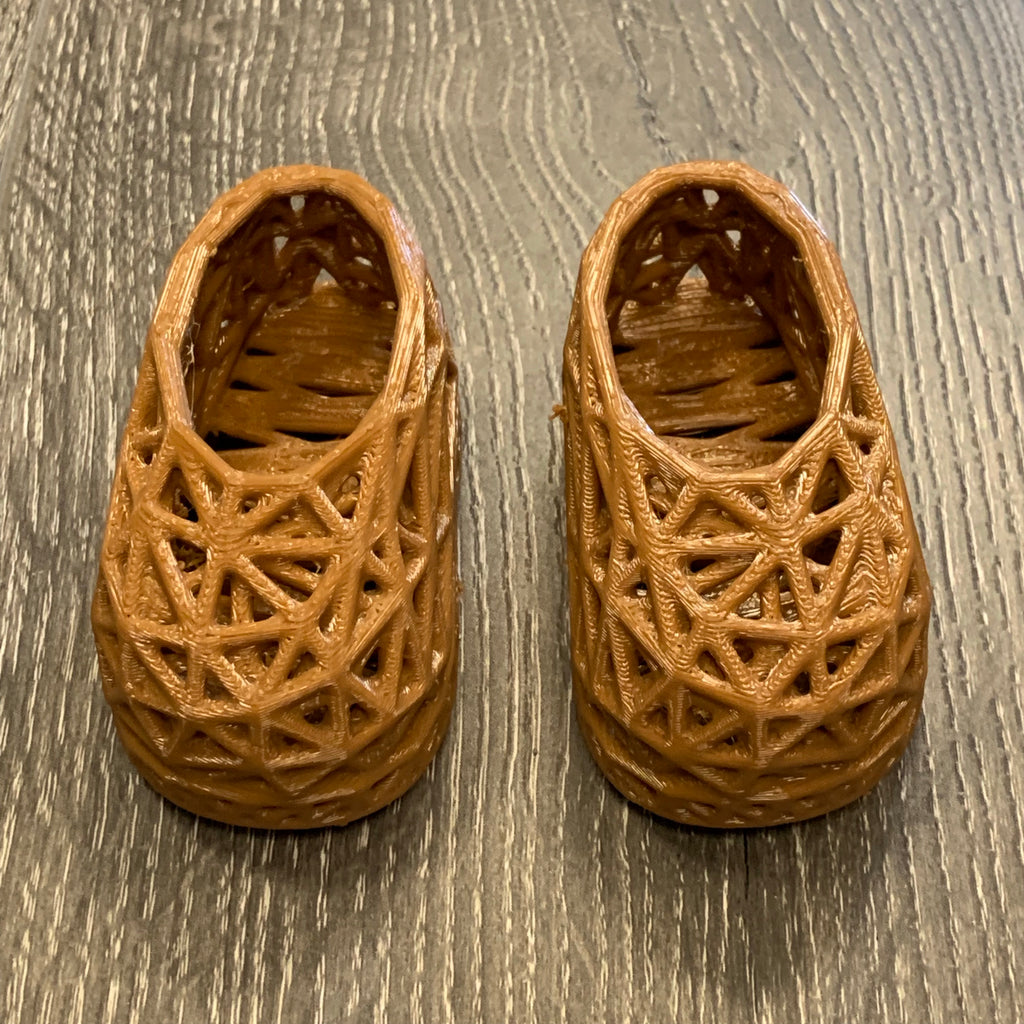 STOMPZ: Custom 3D Printed Flexible Breathable Clogs for Baby Feet (Webz Style)
STOMPZ is a new brand of Custom Made, 3D Printed, Flexible, Breathable Clogs for Baby Feet. This listing is for the Webz Style. These clogs are designed for infants only and not meant for walking.

STOMPZ clogs are stylish, comfortable and easy to clean. They are timeless keepsakes to reminisce those wonderful baby days. They are also unique and thoughtful baby shower gifts not available from any other stores. All STOMPZ clogs are Made in Canada locally in the GTA on one of our large fleet of 3D printers!

You can choose from 5 colours:
Flamingo (Hot Pink)
Blush (Baby Pink)
Almond (Beige)
Caramel (Tan)
Mocha (Brown)

You can choose from 5 sizes:
Size 0: 3 1/8 inches (~7.9 cm)
Size 1: 3 1/2 inches (~8.9 cm)
Size 2: 3 3/4 inches (~9.5 cm)
Size 3: 4 1/8 inches (~10.5 cm)
Size 4: 4 1/2 inches (~11.4 cm)


All STOMPZ clogs are made to order in environmentally sustainable thermoplastic polyurethane (TPU). TPU is a rubbery material that has enhanced elasticity and lifetime. Our 3D Printed clogs can be easily cleaned with detergent in lukewarm water. Do not put into washer or dryer. With proper care, these clogs will become precious souvenirs when your baby turns into teenager!

For more 3D printed goodies, check out our other Etsy listings and follow us on social media (Facebook, Twitter, Instagram and YouTube)!