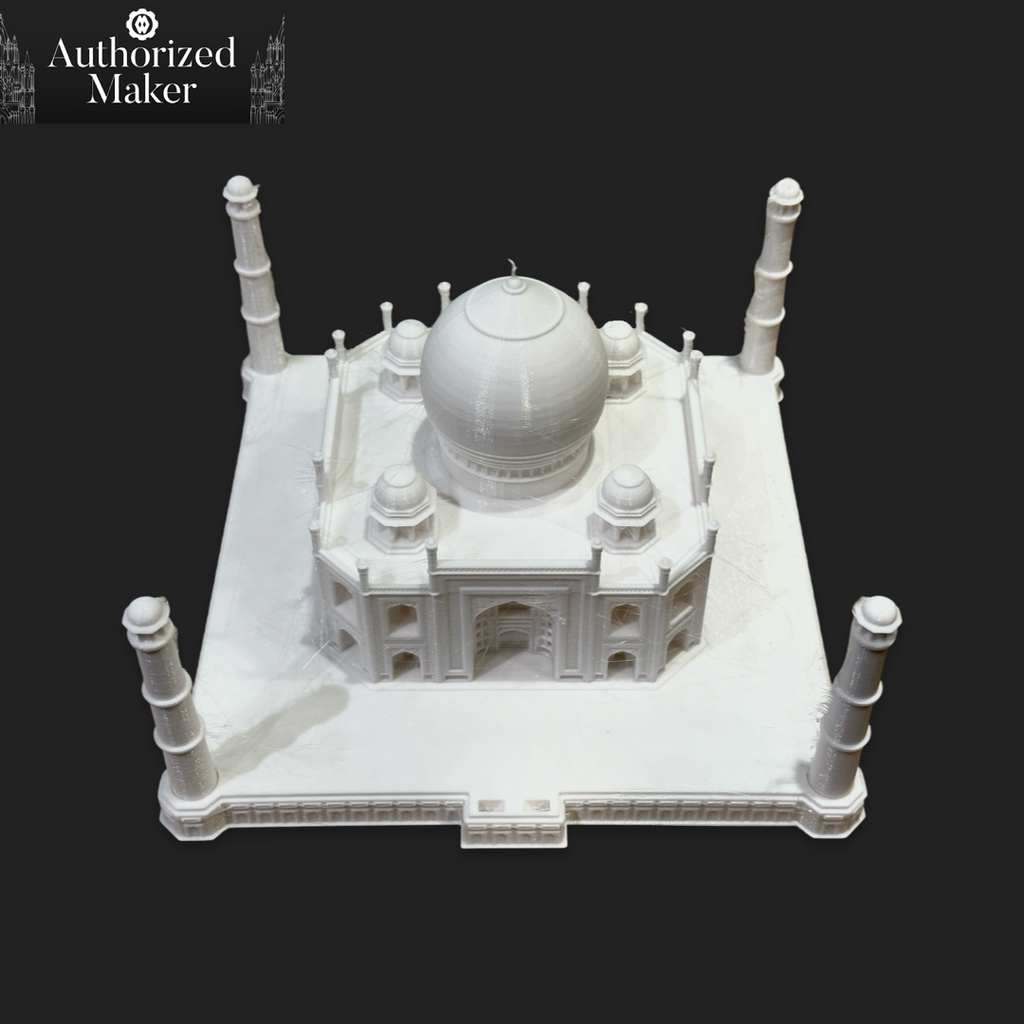 Taj Mahal - Agra, India
Welcome to India!
Here is another of the New 7 Wonders of the World on Printables.com !
The Taj Mahal, located on the south bank of the Yamuna river in the Indian city of Agra, was commissioned in 1632 by the Mughal emperor Shah Jahan in memory of his beloved wife, Mumtaz Mahal.
This impressive ivory-white marble mausoleum was designated in 1983 as a UNESCO World Heritage Site for being "the jewel of Muslim art in India and one of the universally admired masterpieces of the world's heritage"(description by MiniWorld collaborator Angelo D'Angelo).
This model was created in 2017 by MiniWorld3D founder & lead 3D artist Dany Sánchez. Makerwiz is the Authorized Maker of 3D prints designed by MiniWorld3D.
The size of this model is ~201 x 204 x 128 mm. 
The material is PLA. The resolution is 0.2mm layer height. The infill is 15%.
Our 3D print featured in the product photos was printed using Piano White PLA (from BotFeeder), but we have over 60 vibrant colours available to choose from!