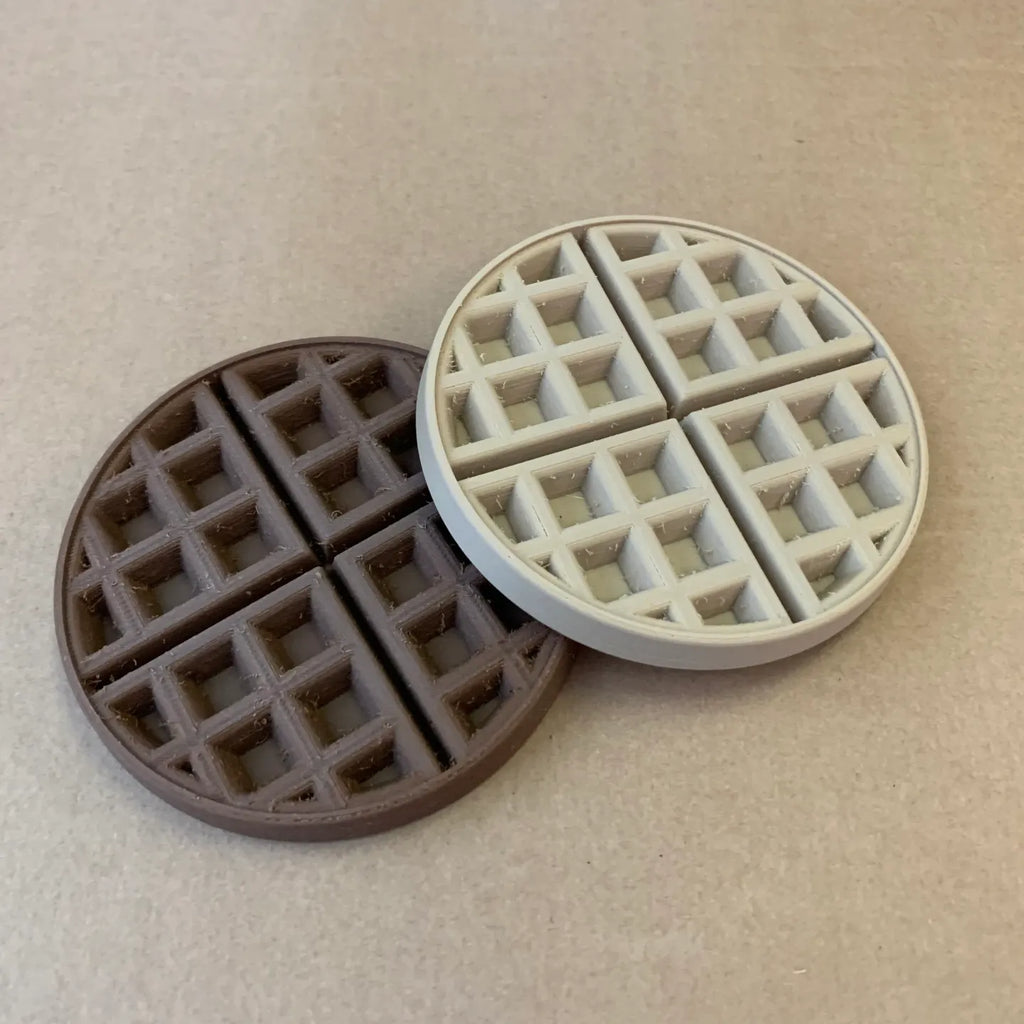 The Perfect Belgian Waffle Coaster
On our search for the legendary but elusive Perfect Belgian Waffle, this coaster was created!
Designed using Autodesk Fusion 360.
Enjoy, but don't crack your teeth!
The size of this model is ~100 x 100 x 10 mm. The material is PLA. The resolution is 0.2mm layer height. The infill is 15%.
Our 3D print featured in the product photo was printed using Brown PLA (from Polymaker), but we have over 60 vibrant colours available to choose from! Choose colours with brown tones for extra realism.